Enter Day 1
I started taking pictures once we got to san jose.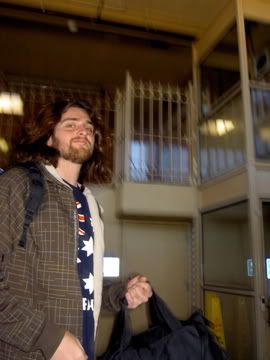 and then we got to the train station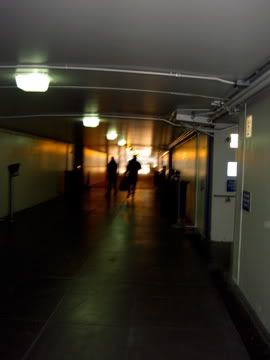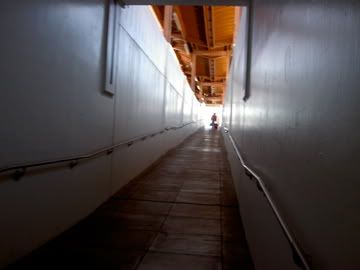 we got on the train and left for san francisco.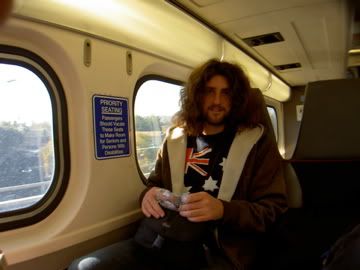 wide angled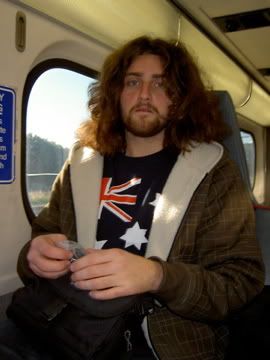 small angled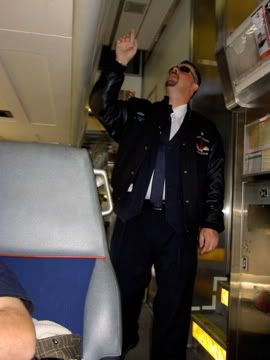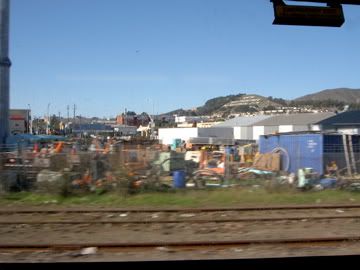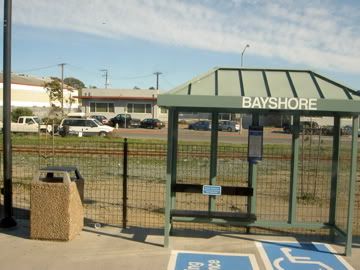 birds be trippin in bayshore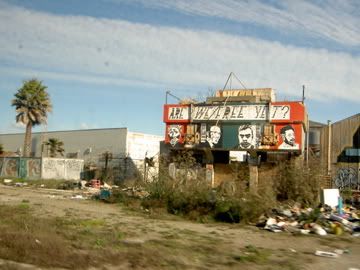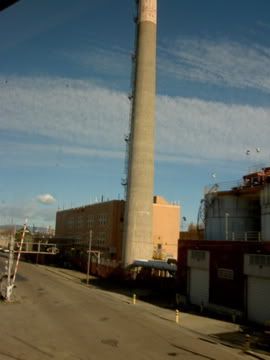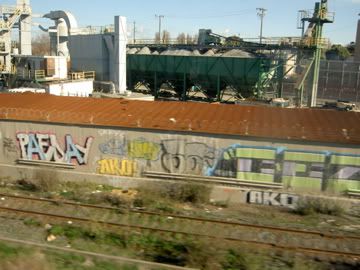 Paeday is rad. Longneck (http://www.gulker.com/wp/2007/06/20/new-grafittum-friend/) is my favorite though, but i couldn't get a picture of it, but jackson had one.
After 5 hours, we arrived.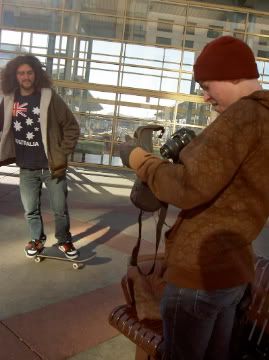 Jackson had to pack shit up cause we were about to travel to the ghetto.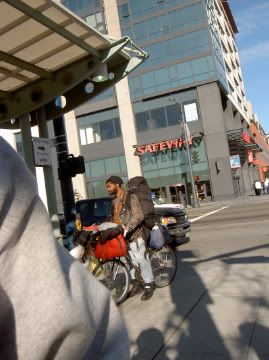 jackson had been watching tv for a week by himself. with only a couple channels that worked.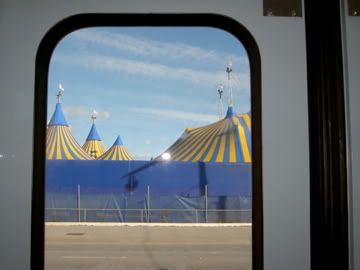 the circus is in town.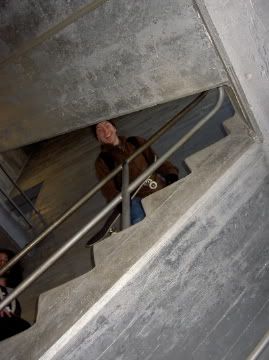 I dont have ghetto pictures cause its too gnar to blog.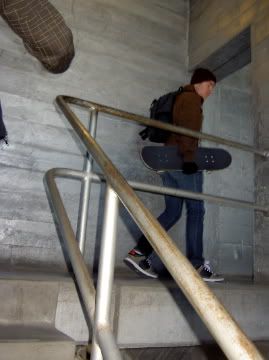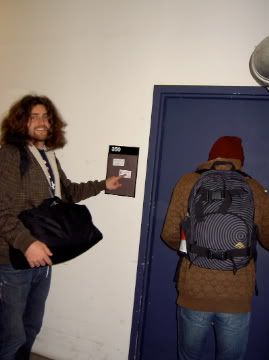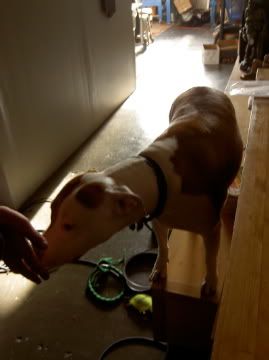 you best get smelled or you gon' get bit.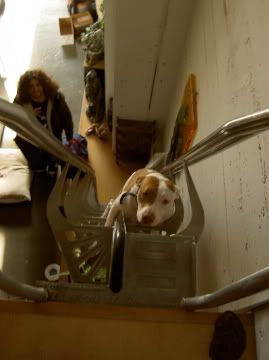 It can only go up the stairs.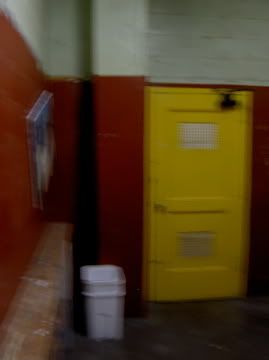 this bathroom got epicly green triangle'd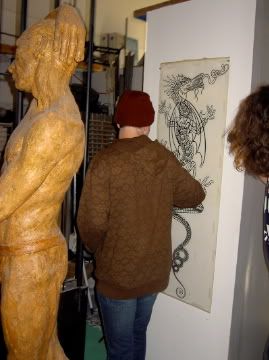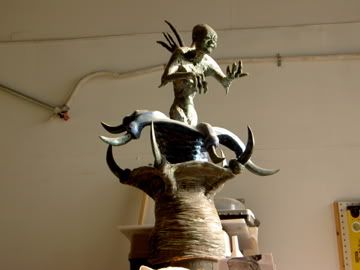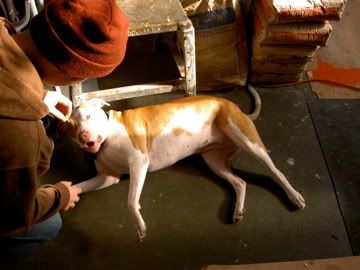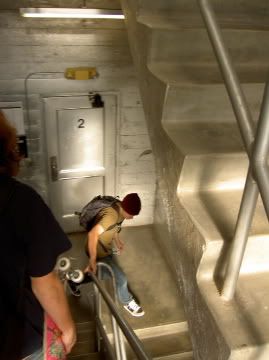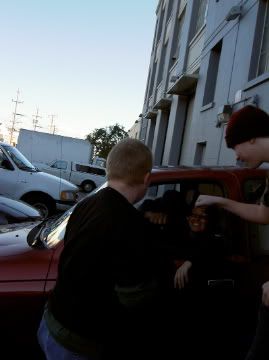 you have to say what up to your local crackhead security guard before you skate 3rd and army.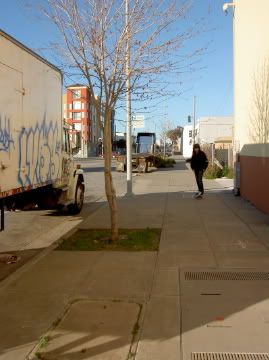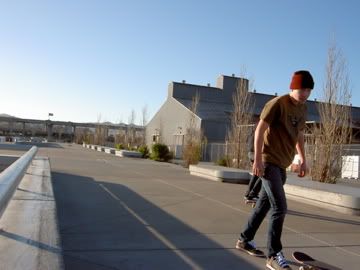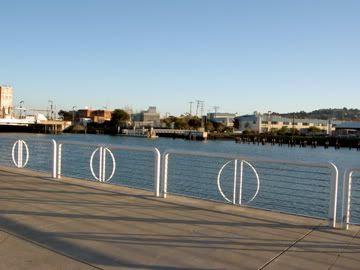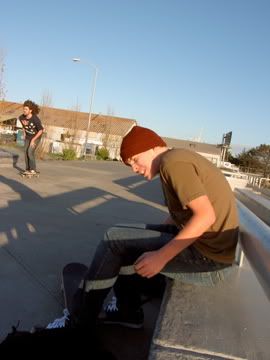 something to fall and hurt wrist.
R.I.P. QP
Time to Leave?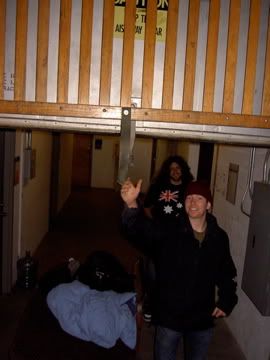 Skating to the bathroom.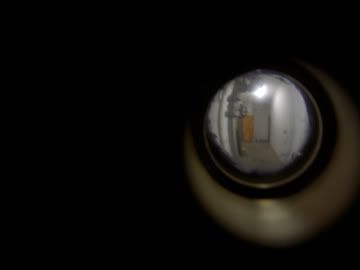 While daniel released something like this, jackson consumed an equally mersh snack.
that ought to be a tasty mixture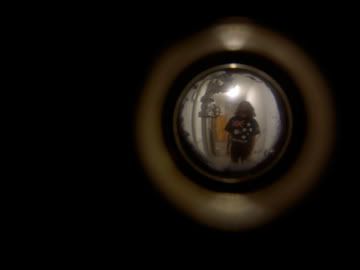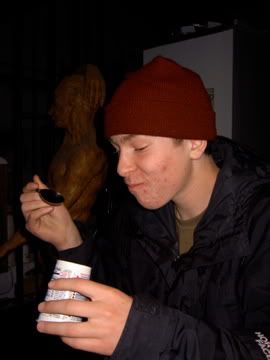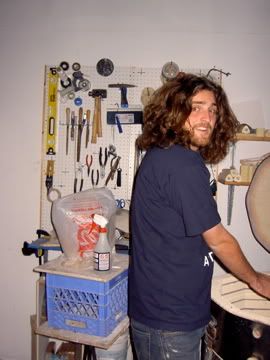 Hostel 7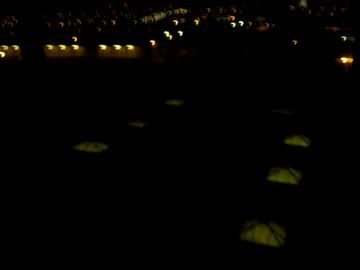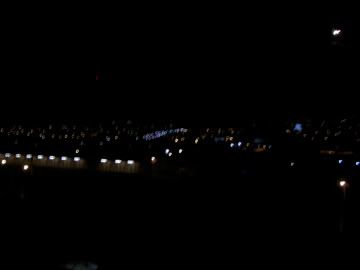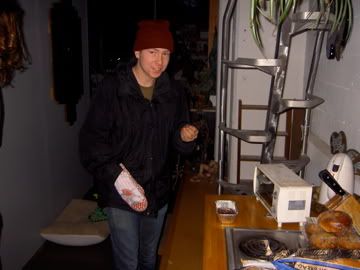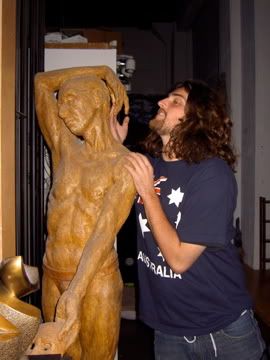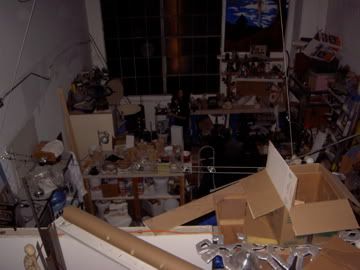 END Day 1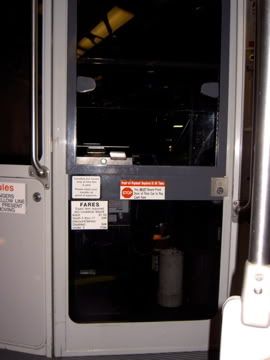 Enter Day 2
Huf ollied this in his skate more intro. Pretty insane dude.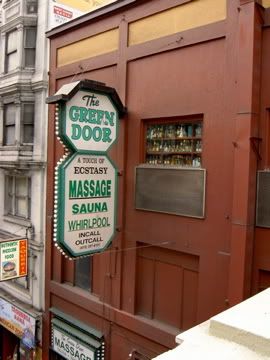 gettin' artsy.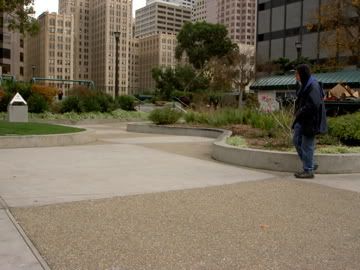 then we came to this spot.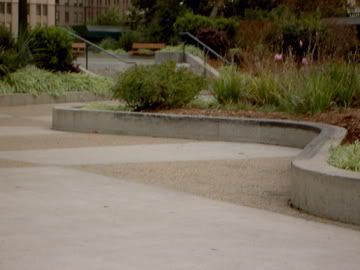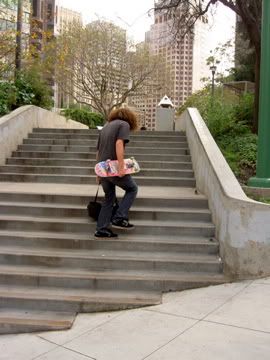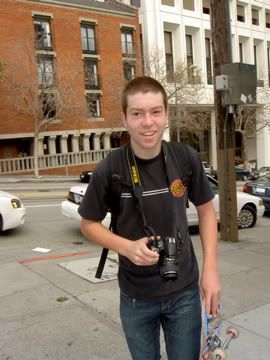 then we went to find the china banks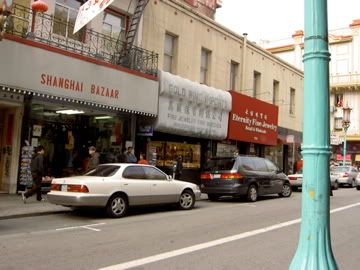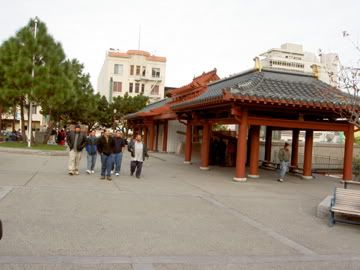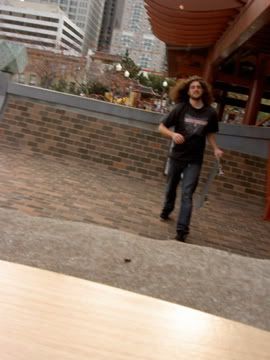 Busenitz and Drehobl can have their spot.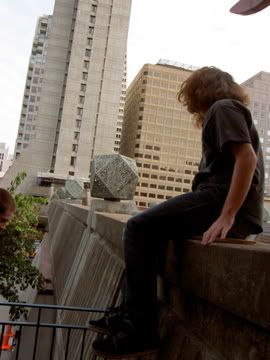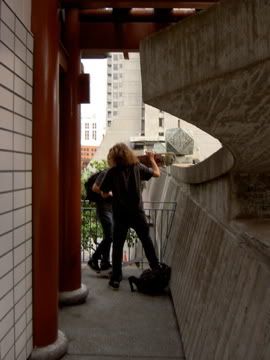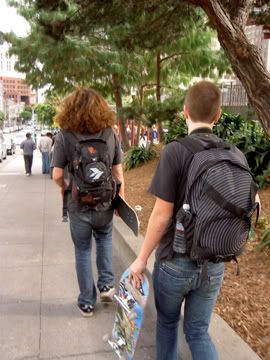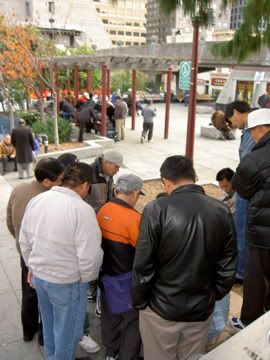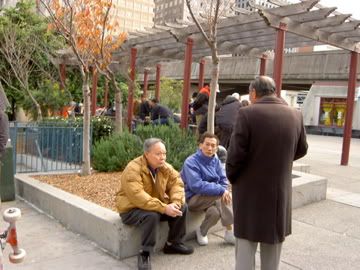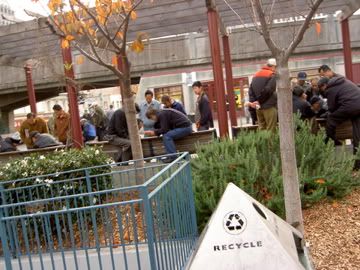 then off to anywhere else we could find.
then we stumbled across this sad sight.
R.I.P. landing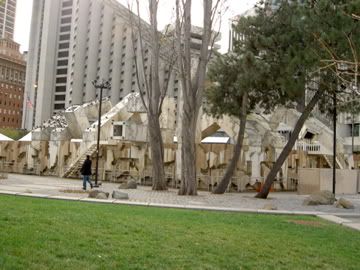 Emb lives.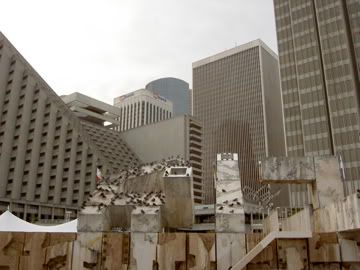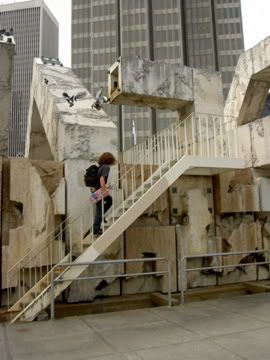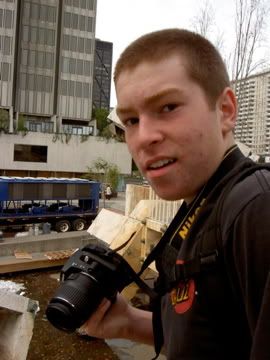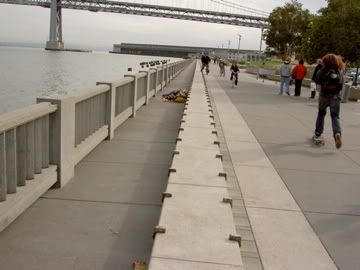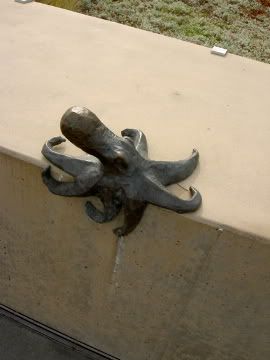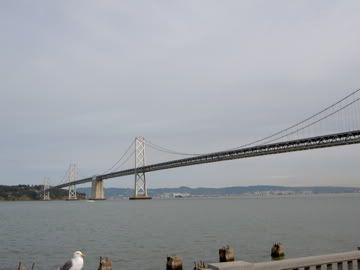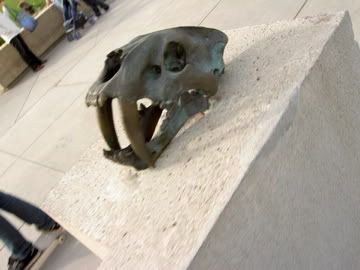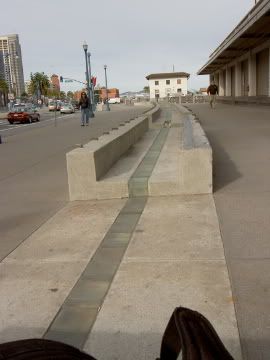 and then we found this place.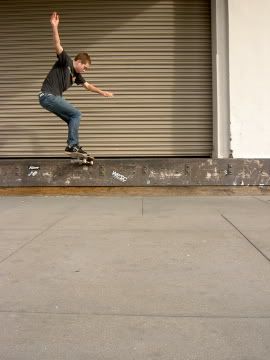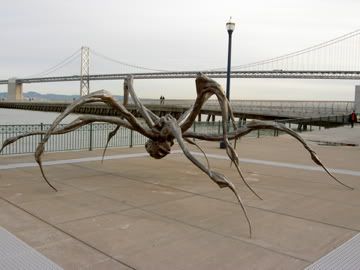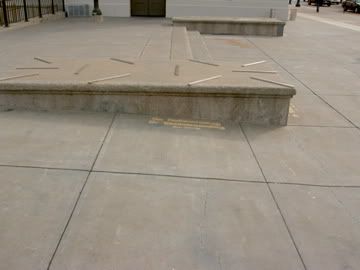 somehow we found ourselves at another un-skateable spot.
and left as soon as we got there.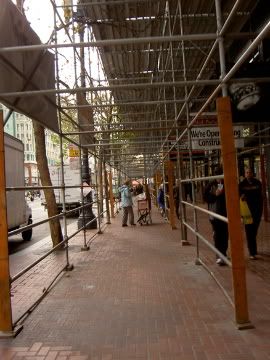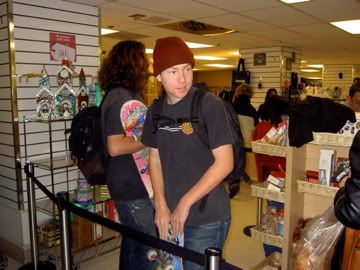 we went to marshalls and i learned that they don't let you take pictures there.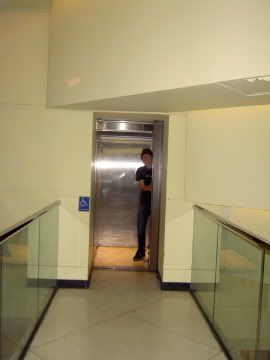 so we rode the elevator while we waited for daniel.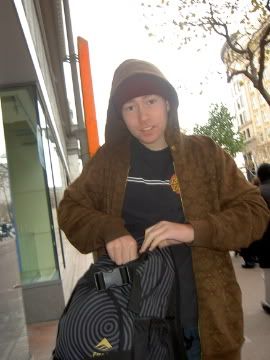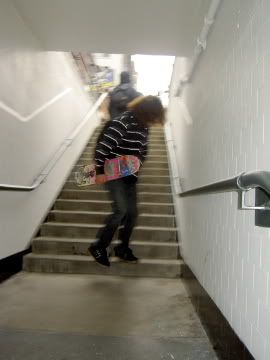 we left after daniel got his sweatshirt.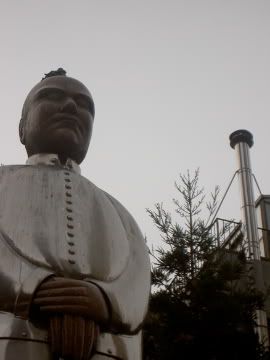 and we found ourselves here again.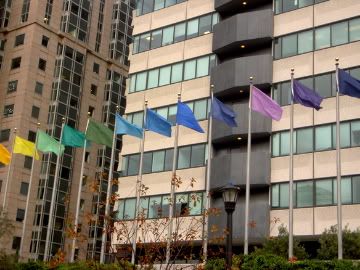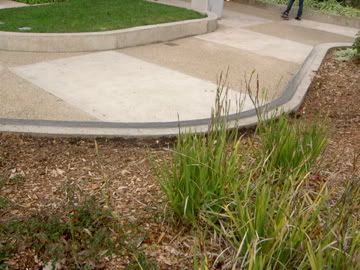 and this happened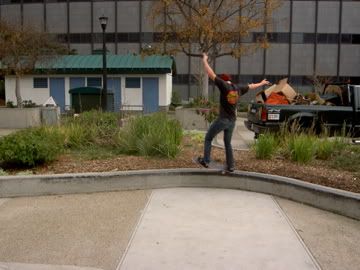 at dark we had to travel back to the hp.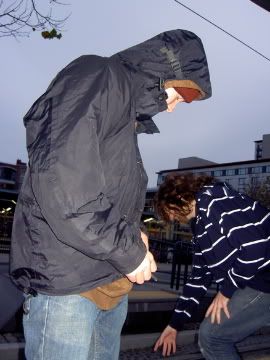 and it was time to break wind.
END Day 2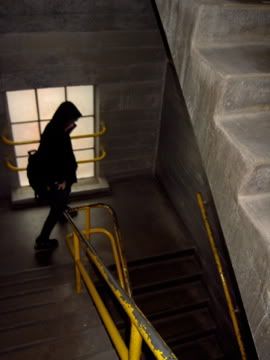 Wet=Walking mission. (Enter Day 3)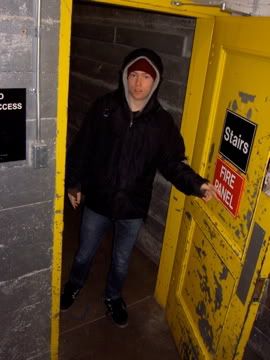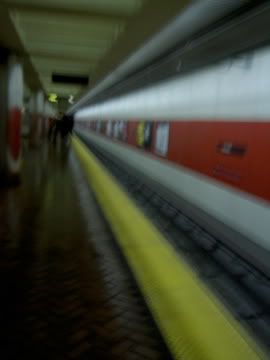 or muni mission.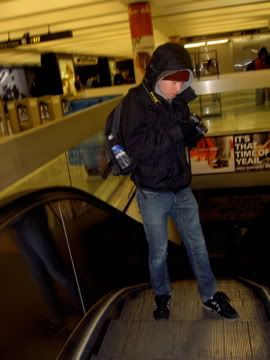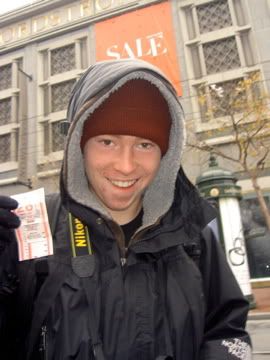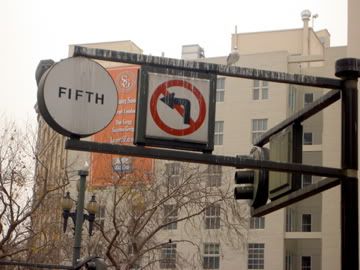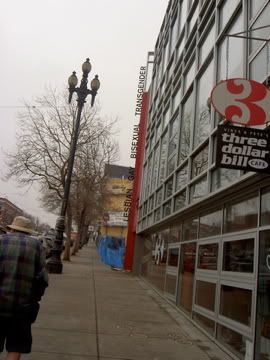 but it wasn't raining anymore.
so instead of skating, we went to dlxsf.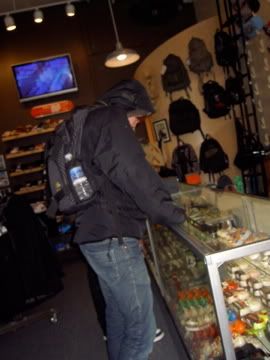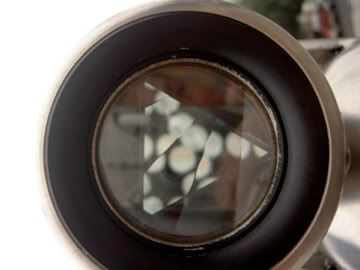 and found a kaleidoscope on the way out.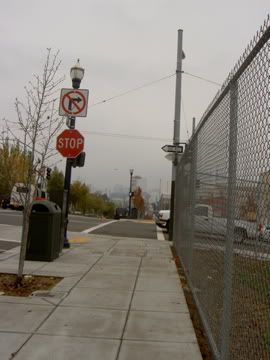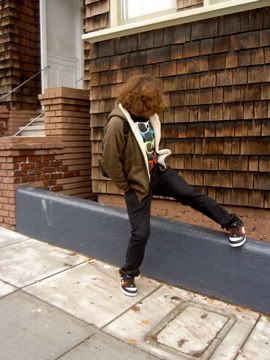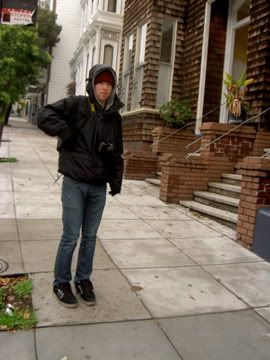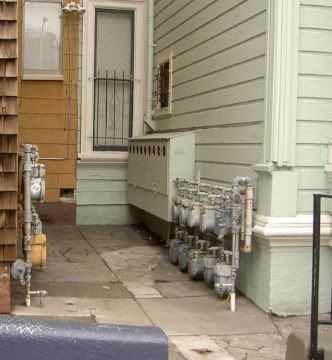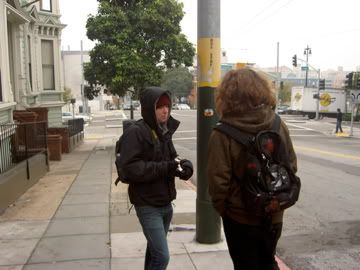 and took the bus to the haight. (on the bus some fool got robbed and lost 100 bucks.)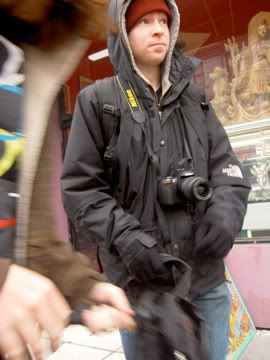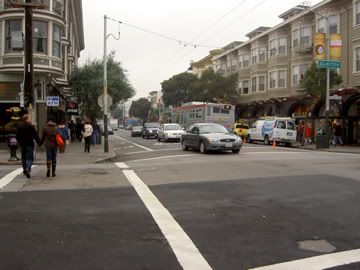 we went to a bunch of thrift shops and ended up here.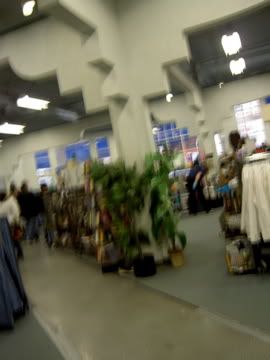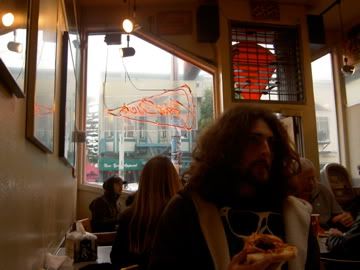 and looked for the bus to go out to the mission for another thrift shop.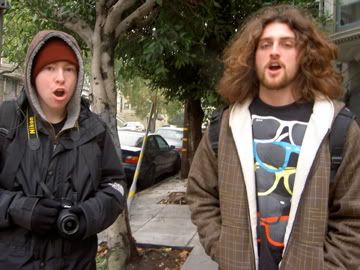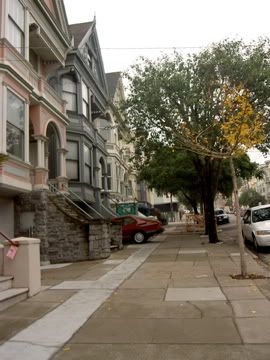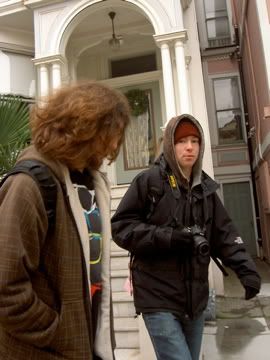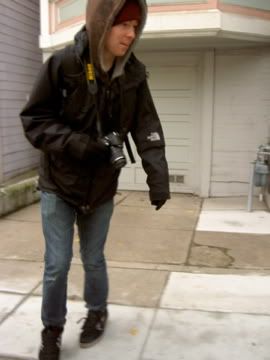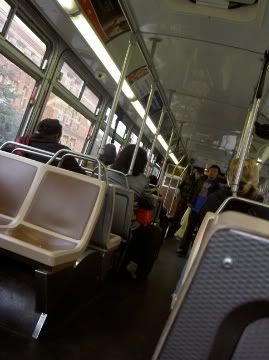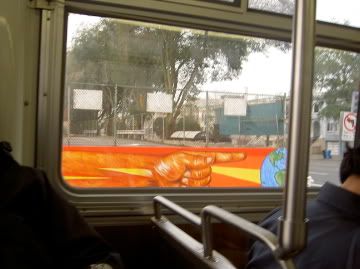 i didnt blog the last shop, but we went there and went back through the ghetto.
END Day 3
Enter Day 4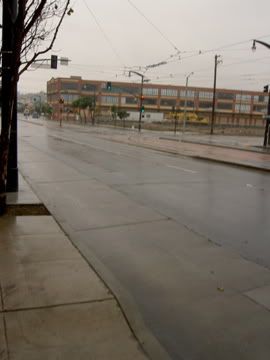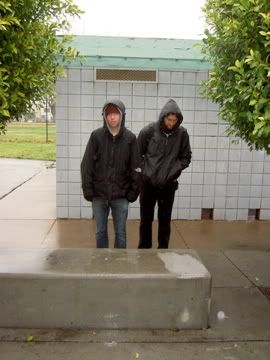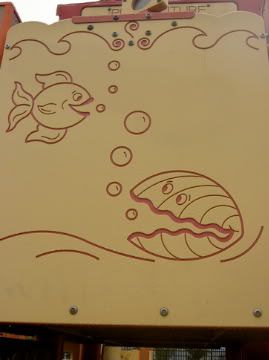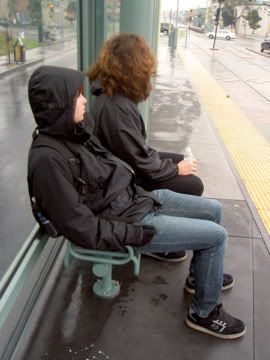 It Rained again so we went on a muni riding mission.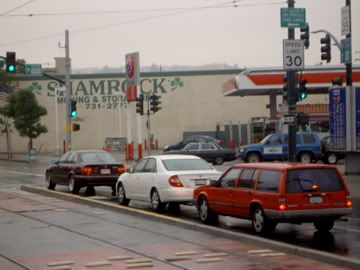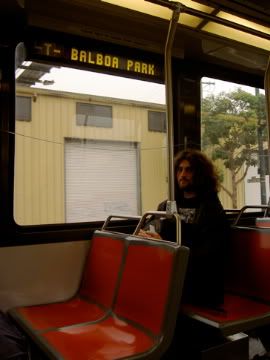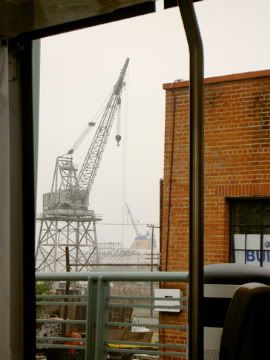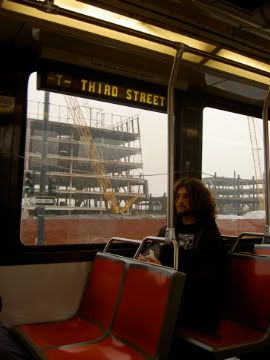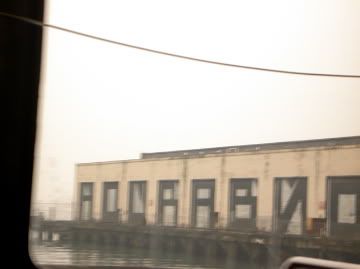 We took the train to the end and got off at west portal.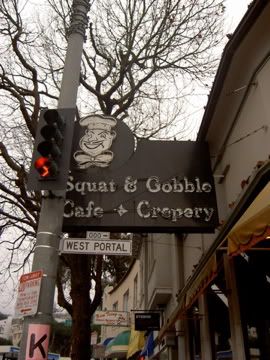 the first thing you see when you get off the train is the squat and gobble. you can't get more gay than that.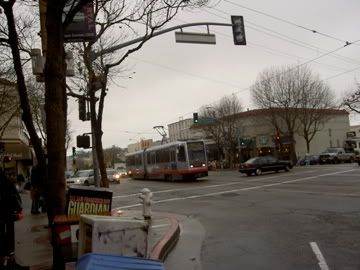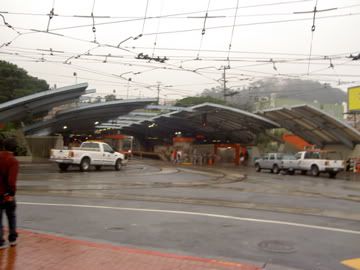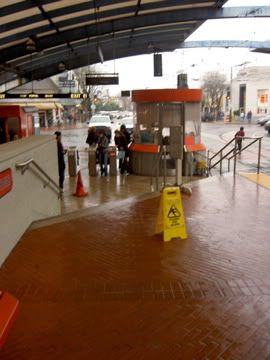 we got back to the train station after seeing if this place got any better, but it didn't.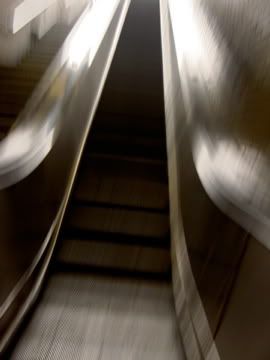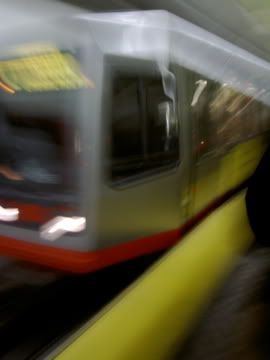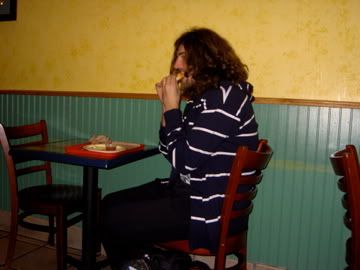 we went to some mall where there was some overpriced mall food and some crazy architecture.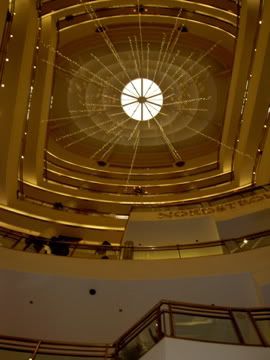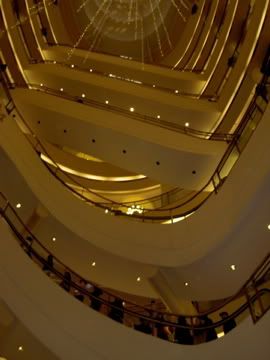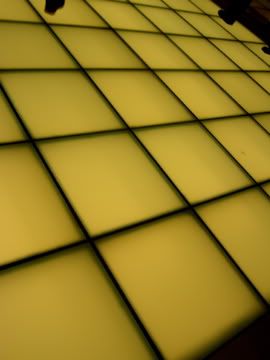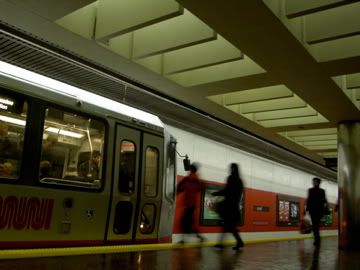 we went back to the ghetto where we belong.
END Day 4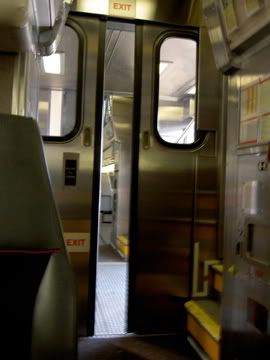 Enter Day 5. Final Scene.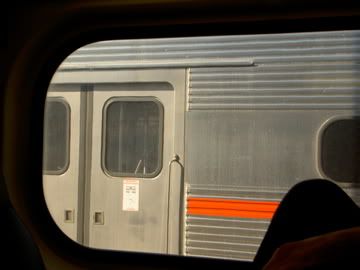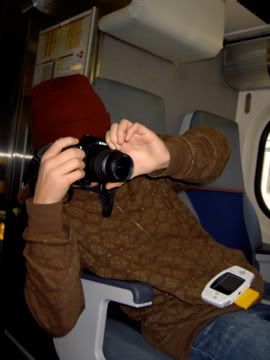 One must blog in between catching them all.
hard.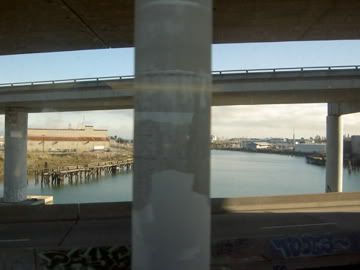 Bye turd and gnarmy.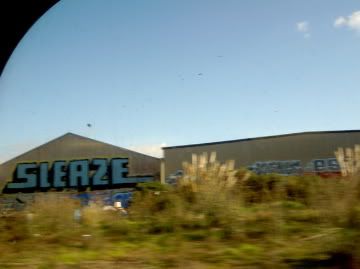 get ready for some landscape photos.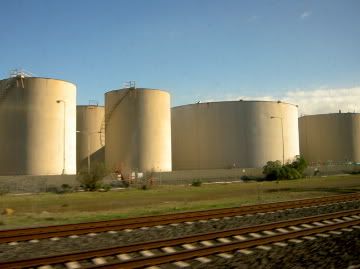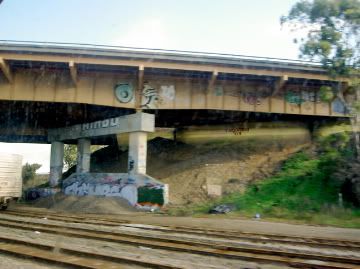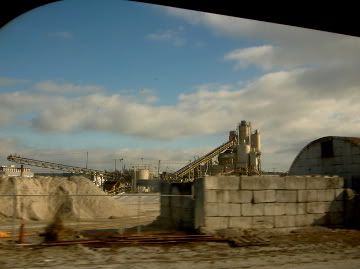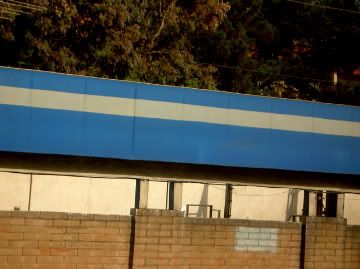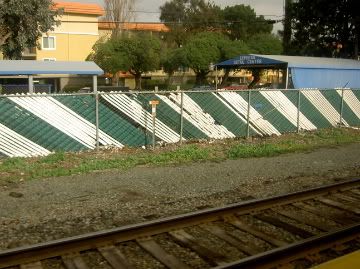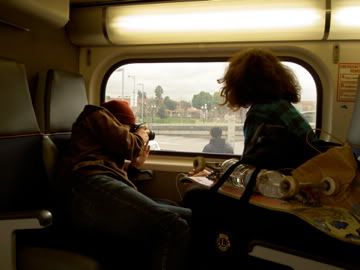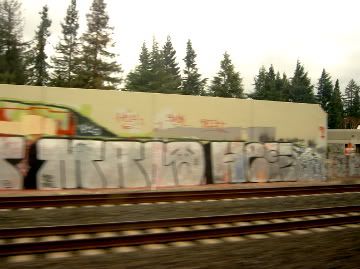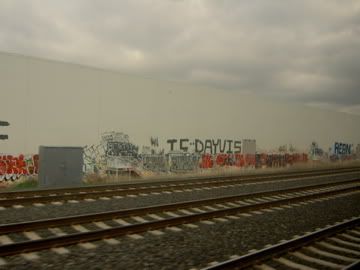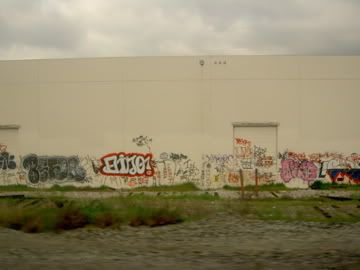 no longneck pictures on the way back either.
then we waited here for 3 hours.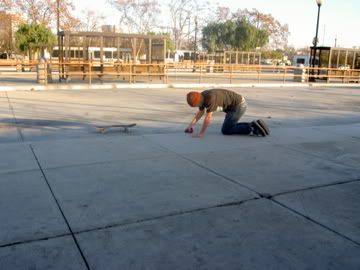 and turned a curb into a shitty waxed curb that slides.
then got on the bus and wi-fi'd till monterey.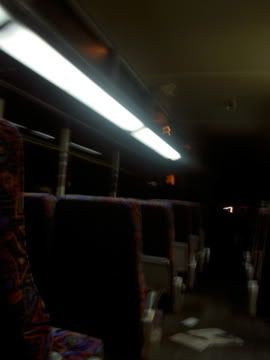 (let me know if you liked smaller photos or the bigger normal ones)
On the next Epicly Taylor'd...